NEWS & EVENTS
The International Scientific Workshop and postgraduate course of Electroporation-Based Technologies and Treatments (EBTT)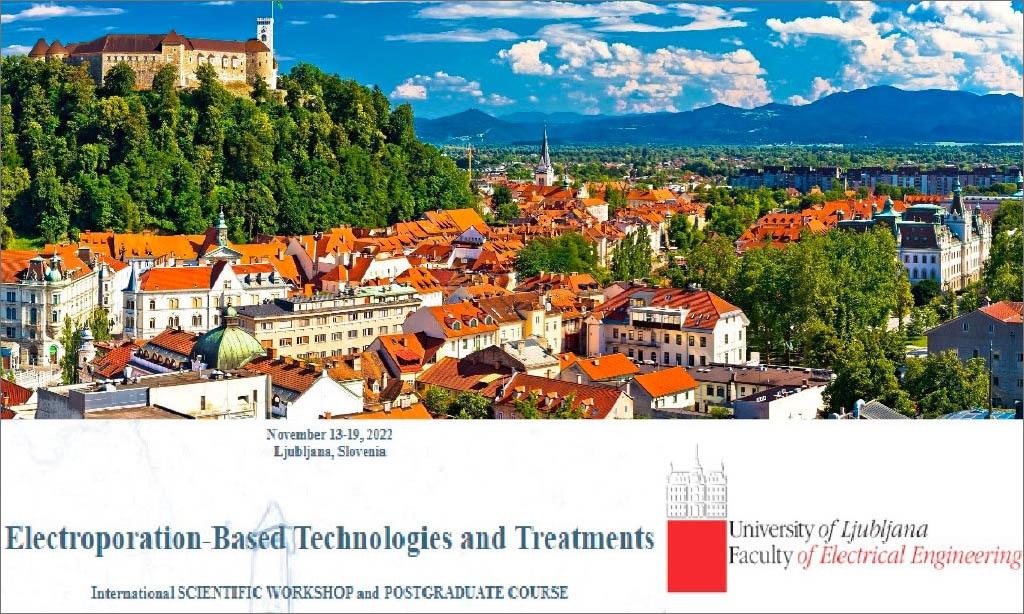 The International Scientific Workshop and postgraduate course of Electroporation-Based Technologies and Treatments (EBTT) will be held in Ljubljana, Slovenia from November 13th, 2022 to November 19th, 2022.
This international workshop offers young researchers the opportunity to learn about cutting-edge research on new technologies used in cell membrane electroporation, its mechanisms and applications in biology, medicine and biotechnology. Several practical laboratory sessions will be held to put into practice the knowledge acquired on in vitro electroporation protocols and computational modelling.
You can get the official book that contains the latest and most up-to-date information on electroporation, electropermeabilisation and pulsed power fields at the following link: http://2022.ebtt.org/index.php?id=13
REGISTRATION IS OPEN for presential and online!
Abstract submission dedline: 1 Septermber 2022
Early Registration deadline: 10 Obtober 2022
More details can be found at http://2022.ebtt.org/index.php?id=0